Home

/ Founder & Management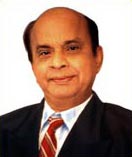 A great visionary and a versatile healthcare professional, Dr. P.A. Verghese (10.05.1929-19.03.2004) laid the foundations of the Medical Trust Hospital. Combining technology to clinical skill, Dr. Pulikkan, as he is fondly known, set out make revolutionary changes in the field of healthcare.

Over the years the Medical Trust Hospital has beat the odds and has made path-braking achievements. It has been the dedication, perseverance and undying passion of Dr. Pulikkan and his team of skilled doctors and other healthcare professionals that has made Medical Trust Hospital one of the providers of premium medical care.
Mr. P.V. Antony, PGDHHA(UK)
Managing Director
Dr. P.V. Louis, MBBS, MD
Managing Director
Dr. P.V. Thomas, MD, DMRD
Medical & Commercial Director
Mr. P.V. Xavier
Finance Director