Home

/ DEPARTMENTS / Interventional Radiology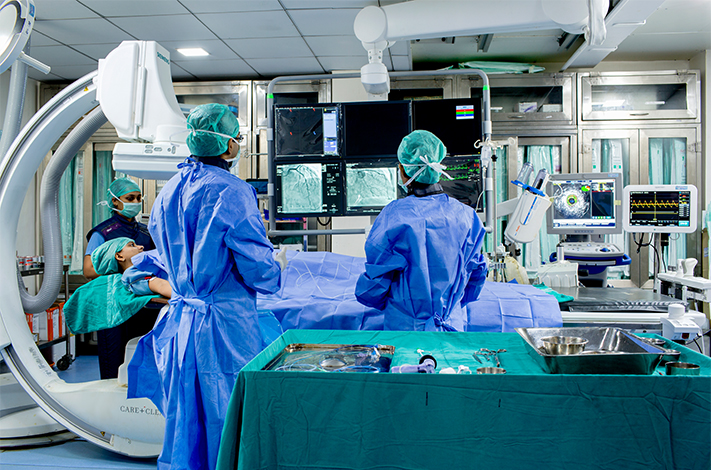 What is interventional radiology?
Interventional radiology (IR) is a sub-specialty of radiology that has become increasingly important since the mid-1970s, contributing to some of the most significant medical developments in recent years. Under image guidance (x ray or sonography) interventional radiologist enters blood vessel of body via small cut on skin and can provided treatment of variety of disease locally by using special tubes (catheters), wire, stent or blocking agents. It also includes non-vascular procedures like biopsy, drainage of infected fluid collection in body.
What are the advantages of interventional Radiology?
It has significantly lower amount of risk, less pain (as large incision are not required), shorter recovery time and minimal hospital stay compared to conventional surgical procedures. Most of the procedures do not require having a general anesthesia.
Department of Interventional Radiology (IR) at Medical Trust Hospital is capable of doing all kind of interventional procedures for entire body. It may be opening of blood vessel in brain, neck, abdomen, legs to blocking of abnormal blood vessels to treat liver cancer, fibroid, bleeding in stomach etc. IR procedures can be used in almost every organ system, and the list of conditions that can be diagnosed and treated using image-guided techniques is continuously growing. Department also offers 24 x 7 hours service for acute stroke (paralysis) patient to remove clot from blood vessel of brain (mechanical thrombectomy).