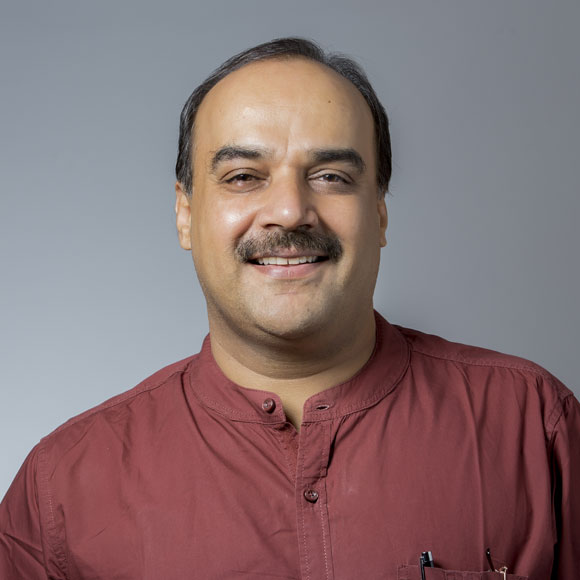 Dr. Sunil K. Mathai
Consultant Gastroenterologist
OP Timing
Monday – Saturday
12 PM – 1 PM; 4.30 – 6 PM
Dr. Sunil K. Mathai is a Senior Gastroenterologist from Ernakulam. He was graduated from Medical College, Trivandrum and has got Post Graduations in General Medicine and Gastroenterology from Medical College, Calicut.
He has worked as Medical Director and Consultant in Deva Matha Hospital Koothattukulam. He is the Consultant Gastroenterologist at Medical Trust Hospital for the past 16 years. He is the pioneer in Endosonography and also in Liver Transplantation ------- in Kerala.
He is a DNB Trainer and faculty for the past 8 years.
Dr. Sunil is currently the President of Indian Society of Gastroenterology, Kerala Chapter and was the President of Indian Medical Association Cochin during the period of 2015 – 2016. Therapeutic Endoscopy, Third Space Endoscopy and Endosonography are of special interest to him.
---
MEDICAL QUALIFICATION
MBBS – Medical College, Trivandrum (1986)
MD – Medical College, Calicut (1991)
DM - Medical College, Calicut (1991)
Therapeutic Endoscopy Training - GB Patil Hospital (1993)
Endosonography Training – Dr. Vishal Roy, Worli, Mumbai
Training in TIPS & Transplantation Biopsy – Dr. Martin Roessler, Germany
Training in Biliary Drainage – Dr. Peter, Liverpool, UK
Training in EMR/ESD – Amol Bapaye, Pune
Expertise
Therapeutic Endoscopy
Endosonography
Third Space Endoscopy
DOCTOR'S EXPERIENCE
23 Years
Medical Director and Consultant, Deva Matha Hospital (1993 -2000)
HOD & Senior Consultant, Medical Trust Hospital (2000 onwards)
MEMBERSHIPS & CERTIFICATIONS
Member of ISG
Member of IMA
Member of API
Certificate from John Hopkins
Certificate from Adden

------------- Liver Transplantation Centre
PUBLICATIONS
Journal of ISG
Tropical Gastroenterology