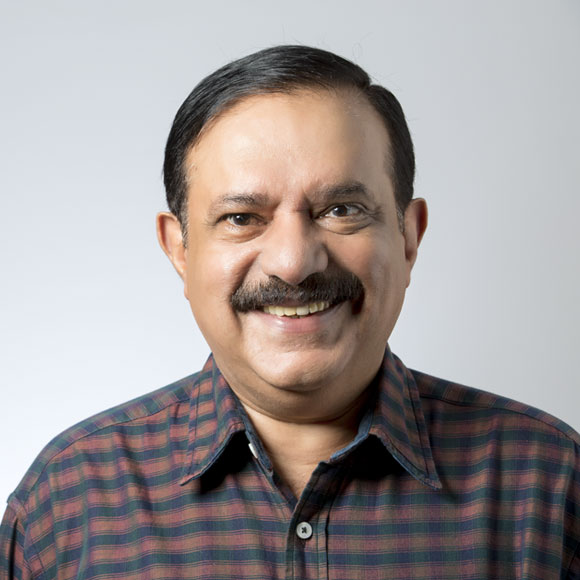 Dr. Khaleel V.M.
Consultant Orthopaedic Surgeon
OP Timing
Monday, Thursday, Saturday
11.30 AM – 2 PM; 5.30 PM – 6.30 PM
Dr. Khaleel, a graduate from PMC Dhanbad, is a renowned orthopaedic surgeon practicing at Medical Trust Hospital, Cochin. He is one of the senior orthopaedic surgeons in Cochin with over 25 years of experience in Orthopaedic surgery and sports medicine. He has undergone 2years post graduate training for the Diplomate of National Board at Medical College, Trivandrum. He has done his Post Graduation in Orthopaedics from JJM Medical College, Davengere. He has also undergone training in Joint Replacement surgery and Arthroscopic Surgery and sports medicine at Basildon and Thurrock Hospital, Essex, United Kingdom (1994). Pioneer in closed interlocking nailing for long bone fractures in Cochin. One of the first surgeons in Cochin to do Arthroscopic ACL and PCL reconstruction for knee ligament injuries and Illisarov ring fixator for limb lengthening, deformity correction and non-unions. He ahs long experience in managing complex fractures and poly trauma patients.
---
MEDICAL QUALIFICATION
MBBS – PMC Medical College, Dhanbad
2 years Post Graduation for Diplomate of National Board, Medical College, Trivandrum
Diploma in Orthopaedics – JJM Medical College, Davengere, Mysore University
Masters Degree in Orthopaedics – JJM Medical College, Davengere, Mysore University
Training Joint Replacement Surgery and Arthroscopic Surgery and Sports Medicine at Basildon and Thurrock Hospital, Essex, United Kingdom (1994)
DOCTOR'S EXPERIENCE
Worked as Junior Consultant Orthopedic Surgeon at KPM Hospital, Mallapuram from 1991 to 1993.
Working as Consultant Orthopaedic Surgeon at Medical trust Hospital since 1994.
At Present Consultant and Head of the department of Orthopaedics and Sports Medicine, Medical Trust Hospital
MEMBERSHIPS & CERTIFICATIONS
Life Member – Indian Orthopaedic Association
Life Member – Cochin Orthopaedic Society
Life Member – Indian Arthroscopy Society
Past President – Cochin Orthopaedic Society