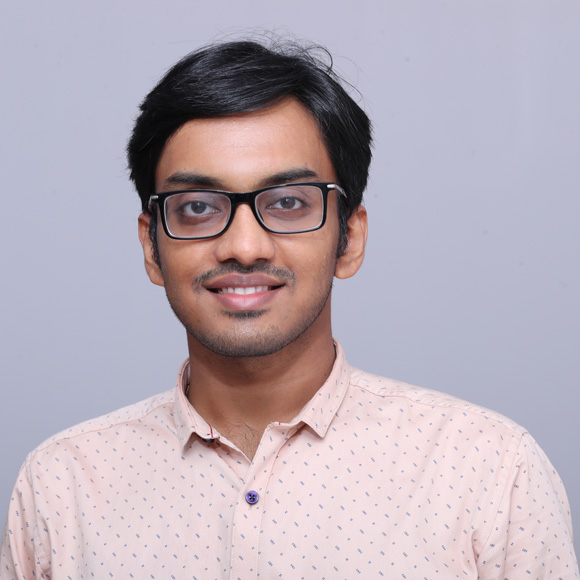 Dr. Kaushic A.
Consultant Neuro Anaesthesia
Graduated from IRT Perundurai Medical College, Perundurai, Dr. Kaushic pursued his MD from the Karnataka Institute of Medical Sciences, Hubli. He completed his DM from NIMHANS, Bangalore. He has good experience in anaesthesia for neuromonitoring procedures like SSEP, MEP, EEG, cranial nerve monitoring and cortical simulation techniques. He is extensively trained in anaesthesia in neuroradiological procedures.
---
MEDICAL QUALIFICATION
MBBS- IRT Perundurai Medical College (2000)
MD- Karnataka Institute of Medical Sciences Hubli (2011-2014)
DM- NIMHANS, Bangalore (2014-17)
European Diploma in Anaesthesiology and Intensive Care (EDAIC)
Expertise
Neuroanaesthesia- Neurovascular procedures, epilepsy surgery, neurotrauma.
Neurocritical care- Subarachnoid haemorrhage and neurotrauma and stroke.
DOCTOR'S EXPERIENCE
Experience in Neurocritical care unit including neurotrauma with knowledge of Transcranial Doppler, ICP monitoring, lung ultrasound, ultrasound and echocardiography guided haemodynamic management in ICU care including paediatric cases.
AWARDS & ACCOMPLISHMENTS
Best paper award, podium presentation in ISNACC 2015 Bangalore.