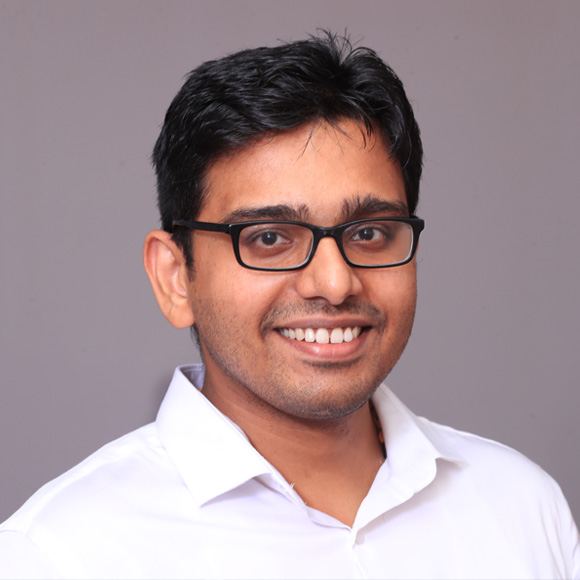 Dr. Jospaul Lukas
Consultant - Interventional Neuroradiology
Dr Jospaul Lukas, subspecialized in neuroradiology, completed DM in Interventional and Diagnostic Neuroradiology' from SCTIMST, Trivandrum, Kerala, India in 2018. Since 2018, Dr. Jospaul Lukas has been employed with Khoula Hospital, Muscat under the Ministry of health, Oman as Specialist-Neurointerventionalist and Diagnostic Neuroradiologist.
---
EDUCATION
DM - Neuroimaging and Interventional Neuroradiology from Department of Imaging Sciences and Interventional Radiology, Sree Chitra Tirunal Institute for Medical Sciences & Technology, (SCTIMST – An autonomous institute of National Importance Under Department of Science and Technology, Government of India) Trivandrum, Kerala, India. 2016-2018
MD - Radiodiagnosis; Government Medical College, Kozhikode, Kerala, India Under: Kerala University of Health Sciences, (KUHS), Trissur, Kerala. 2012-2015
MBBS Coimbatore Medical College, Coimbatore, Tamil Nadu, Under: The Tamil Nadu MGR Medical University, Guindy Chennai, Tamil Nadu. 2004-2010.
INTERESTS AND PROFESSIONAL EXPERIENCE
Major scientific fields of interest: Interventional Neuroradiology, Interventional Radiology, Diagnostic Neuroradiology Experience in Interventional Neuroradiology: Endovascular management of Acute ischemic Stroke, Aneurysms, AVM, DAVF, CCF, VOGM, Pediatric Dural arteriovenous shunts, Spinal Vascular Malformations. Carotid stenting.
Experience in Diagnostic Neuroradiology: Interpretation and Diagnosis of MR, CT imaging of Neurological/Neurosurgical/Neurovascular disorders. Advanced imaging including DTI, Perfusion Imaging, Functional MR imaging, High resolution vessel wall imaging. Transcranial and Carotid doppler.
Experience in General Interventional Radiology: Peripheral vascular interventions for peripheral vascular disease, Varicose veins, Gastrointestinal endovascular vascular intervention, TACE for HCC, Renal interventions.
Experience in Non-Vascular interventions: Biliary interventions, RFA for bone lesions, RFA for Liver tumors. Image guided - CT and USG - Biopsies. Fluoroscopy Guided Vertebral Biopsies. Fluoroscopy guided esophageal stenting.
AWARDS
First Prize in National Level Quiz at Indian Society of Vascular and Interventional Radiology (ISVIR) National Conference at Kolkata in February 2017.
Best poster Award in Indian association of Cardiac Imaging conference 2015 at CMC, Vellore 2015.
First Prize in Quiz at Indian association of Cardiac Imaging conference 2015 at CMC, Vellore 2015.
First Prize in Quiz at Midterm CME of Indian Radiological and Imaging Association-Kerala Branch, 2013
PUBLICATIONS
Journal Publications

Cerebral Angiographic Findings in Non-Traumatic Intracranial Bleed: Unenhanced Computed Tomographic Correlation. Jospaul Lukas, Gomathy Subramaniam, Jineesh T, Noufal P, V. R. Rajendran, Padma Menon, Saanida M. P, Junaina P; Journal of Evolution of Medical and Dental Sciences 2015; Vol. 4, Issue 41, May 21; Page: 7144-7153, DOI: 10. 14260/jemds/2015/1039
Imaging of Breast Lesions Using Conventional Magnetic Resonance Imaging and Diffusion Weighted Imaging. Padma Menon, V. R. Rajendran, P. P. Lakshmanan, Shikha S. Pillai, Jospaul Lukas, Saanida M. P, Juvaina P, Journal of Evolution of Medical and Dental Sciences 2015; Vol. 4, Issue 41, May 21; Page: 7181-7194, DOI: 10.14260/jemds/2015/1042
A rare case of cerebellar fusion ; Gomez-Lopez-Hernandez syndrome, Juvaina P, Soumya M S, Rajendran V R, Riyaz A, Najeeba Riyaz, Gomathy Subramanian, Saanida MP, Sherinas Rehiman, Ipsit I Menon, Jospaul Lukas (2016, Jan 25). {Online}.URL:http://www.eurorad.org/case.php?id=13156 DOI: 10.1594/EURORAD/CASE.13156
Extending endovascular embolization to type A spinal perimedullary arteriovenous fistula : technical nuances, challenges and initial results. Virender Malik, Santhosh Kumar Kannath, Jayadevan Enakshy Rajan, Jospaul Lukas; DOI: https://doi.org/10.1016/j.wneu 2018.08.021; Publication stage: In Press Accepted Manuscript; Published online: August 14, 2018
Quantitative Antithrombin Deficiency Manifesting as Cerebral Sinus Thrombosis in a Patient with a Family History of Clinically Variable Venous Thromboembolic Events: A Case Report. Ahmed Al Sinani, Amal M. Al Hashmi, Sanjith Aaron, Jospaul Lukas, Mohammed Al Zaabi. Journal of Stroke Medicine o 10.1177/2516608520980290
Intracranial Nocardiosis a Rare Condition: A Case Report. Neeraj Salhotra , Mahmood Al Hattali, Livingston C., Nawal Al Kindy, Amal Al Jabri, Jospaul Lukas, Kauther Al Zakwani, Yasser Al Joubori. American Journal of Medical Case Reports. 2021, 9(5), 295 297. DOI: 10.12691/ajmcr-9-5-9. Received January 19, 2021; Revised February 24, 2021; Accepted March 05, 2021
Treatable Hereditary Manganese Transport Disorder: Novel SLC30A10 Mutation and its Characteristic Neuroimaging Appearance in Two Siblings July 2020. Journal of Pediatric Genetics. DOI: 10.1055/s-0040-1713853, Senthilvelan Santhakumar, Jospaul Lukas, Gopikrishnan Unnikrishnan, Bejoy Thomas, Chandrasekharan Kesavadas