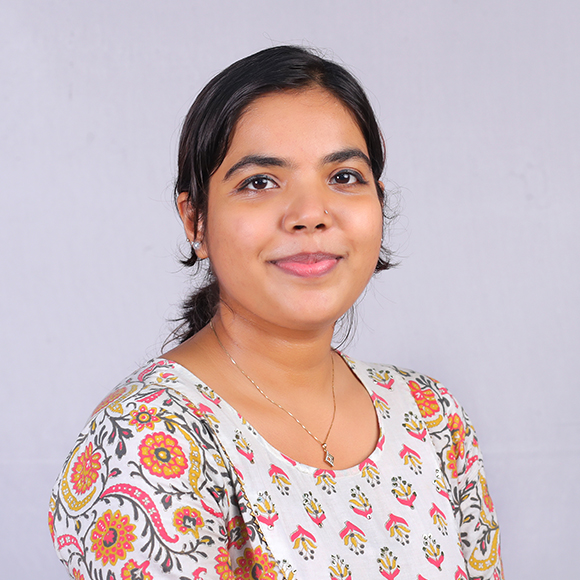 Dr. Aswani Anil
Consultant Pediatric Dental Surgeon
---
MEDICAL QUALIFICATION
Annoor Dental College Bachelor of Dental Surgery (BDS) (2010-2016)
Government Dental College, Kottayam Master of Dental Surgery (MDS) in Pediatric & Preventive Dentistry (2017-2020)
DOCTOR'S EXPERIENCE
Worked as a consultant in various clinics in ernakulam and thrissur for the past 2 years ( 2020-2022)
Experienced & assisted in General Anaesthesia cases:

Government dental college, Kottayam
Mitera Hospital, Kottayam

Speaker in following programs conducted by various organisations

Worked as a lecture in Target MDS (2017-2018) &4 MDS (2019); MDS entrance coaching centre.
OLM LP School, Kurumbathuruth, North Paravoor as a part of Doctor's day celebration in July 1 st 2021.
Orientation Program to MDS Postgraduates conducted by KSPPD in January 2022.
"Dental care in children" in association with Department of Women & child development and NHM, Kozhikode in 24 th March 2022.
AREAS OF INTEREST
Expertise in managing patients under Conscious sedation/General Anaesthesia
Expertise in Endodontic procedures
Skilled in managing Medically compromised and Differentially abled children
Expertness in Minor oral surgical and Orthodontic procedures
ACHIEVEMENTS & AWARDS
University first rank holderin BDS first year examination (KUHS)
University first rank holder in MDS examination (KUHS)
Won best paper presentationin ISPPD
National conference ("Prolidase deficiency") at Nagpur in 2018
Won best paper presentationin IDA("Job's Syndrome") State conference at Calicut in 2019
PUBLICATIONS
Prolidase Deficiency; leaning against dental aspects in pediatric patients; A case report in IOSR-JDMS 2020.
Aper's Syndrome:A Rare Craniosynostosis in IOSR-JDMS 2020.
A comparative study of Tell-Show -do with and without the aid of a virtual tool in the behavior management of 6-9year old children in JISPPD 2020.
Comparative evaluation of instrumentation time & quality of obturation between Kedo-S and protaper files in root canal preparation of primary lower molars: A non-randomised clinical trial in IJDSIR 2021.
Assessment of relationship between body mass index and severity of Early Childood Caries among Preschool children in Arpookara Panchayat, Kerala: A Cross sectional study in International journal of Scientific study 2021.