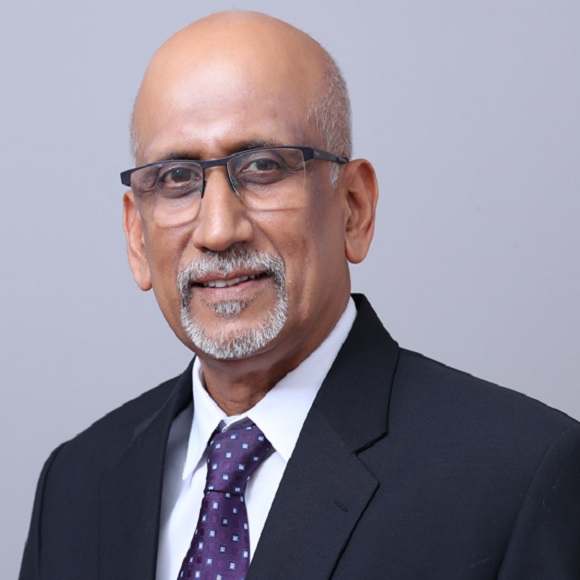 Dr. Haroon Manadath Pillay
Emeritus Consultant Neurosurgeon.
OP Timing
Tuesday, Thursday & Saturday
10.30 AM - 1.00 PM, 4.30 PM - 5.30 PM
---
MEDICAL QUALIFICATION
MBBS - Bihar University, India
MCh (Neurosurgery) - Sri Chithira Tirunal Institute, India
DNB (Neurosurgery) - Diplomate National Board Exams, India
FRCS Ed. (General Surgery) - Royal College of Surgeons, Edinburgh., UK
FRCS (Neurosurgery) - Intercollegiate Board, U.K
Fellowship in Pain management - Apollo Hospitals Medvarsity, India
Postgraduate diploma in hospital administration - Apollo Hospitals Medvarsity, India
Certificate course in Medical Tourism - Apollo Hospitals Medvarsity, India)
Expertise
Brain & Spine Surgery
Specialised in management of spine diseases, spine injuries, neck and back pain.
Hospital administration
Teaching
DOCTOR'S EXPERIENCE
30 years clinical experene in brain and spine surgery.
Has vast experience in treating patients in Saudi arabia, UK, Brunei and Malaysia
Was awarded SERI LAILA JASA- an award for professional excellence- by the Sultan of Brunei for developing neurosurgery services in Brunei.
Was instrumental in developing state of the art Stroke centre in Brunei in association with Krankenhouse University, Germany
Has presented many papers in nternational conferences and is a faculty for teacihng young neurosurgeons around the world.
Areas of interest include head and spine injuries, management of slipped discs, brain and spine tumors, surgery for stroke and brain surgeries in children.
A member of Indan Medical Association, Neurosurgery Society of India and AO spine international.
AWARDS & ACCOMPLISHMENTS
SERI LAILA JASA - for professional excellence-from Sultan of Brunei
PUBLICATIONS
"Unilateral labial mass in a neonate a rare clinical presentation of Focal Dermal Hypoplasia". : Journal of clinical neonatology Vol:3, Sep. 2014
Patterns of Shoulder imbalance in Adolescent ldiopathic Scoliosis a Retrospective Observational Study. J Spinal Disord. Tech 2014 Aug 20.
"Trans Sphenoidal Encephalocele masquerading as nasal mass in a 2 year old boy" - British Medical Journal : February 2014
"ldiopathic CSF Rhinorrhoea presenting with tension pneumocephalus and hemiparesis" Journal of Otorhinolaryngology 1 12: 654-656, 1998
"Psycho pathogenesis of an unusual foreign body in the Brain" - Neurology India journal 136: 249, 1988
Cruciate paralysis following Cranio Cerebral Trauma' Neurology India Journal 40: 72, 1990